Molecular Epidemiology of Ageing
---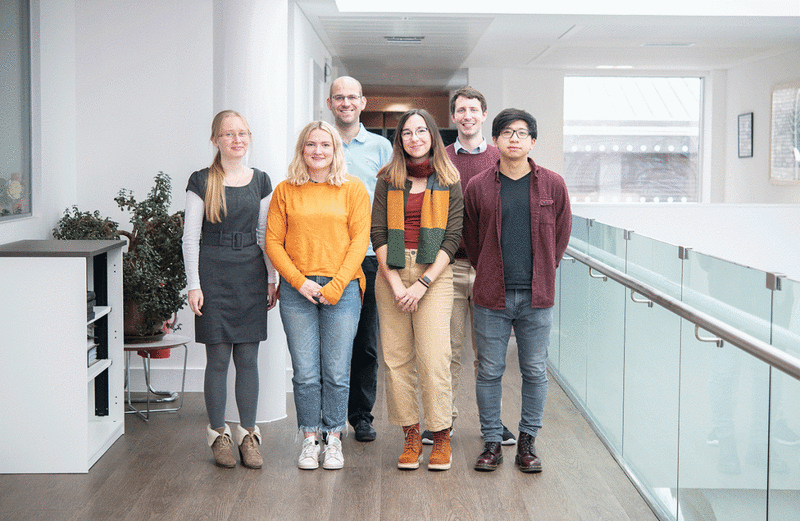 We are interested in all thing omics, epidemiology, and ageing. Our group are based in the
Centre for Genomic and Experimental Medicine
at the
University of Edinburgh
.
Our primary research goal is to use computational models to understand the molecular mechanisms that underlie Alzheimer's disease, leading to enhanced prediction, and ultimately mitigation of the disease. We have a passion for research into ageing and, in particular, examining the genetic and environmental contributions to health and neurodegeneration.  
News
Sep 2022: Alesha Hatton joins us from the McRae Lab at UQ  for a 6-week research visit.
Sep 2022: Hannah Smith joins the team for her PhD.
August 2022: Riccardo is promoted to a Personal Chair in Molecular Epidemiology of Ageing. 
June 2022: Yipeng begins his Helsinki-based PhD work with Andrea Ganna at FIMM. 
June 2022: Rob is awarded and begins a secondment fellowship at the MRC IEU, Bristol.
May 2022: Danni wins best presentation at the Scottish Dementia Research Consortium conference
Feb 2022: Our
YouTube channel
is launched!
Feb 2022: EpiScores paper published in
eLife
along with Insight commentary article
Dec 2021: Rob awarded the
Sir Kenneth Mather Memorial Prize
Oct 2021: Rob passes his viva with no corrections!
Oct 2021: Alzheimer's Society grant begins. Elena Bernabeu joins the group as a postdoc
Sep 2021: New Precision Medicine PhD student, Ola Chybowska, joins the group
July 2021: Rob Hillary submits his PhD thesis
June 2021: Dan Simpson passes his PhD viva!
Apr 2021: Alzheimer's Society
grant award
Apr 2021: Riccardo joins the management team for the
Biomedical AI PhD program
Apr 2021:  Dan Simpson submits his PhD thesis
Feb 2021: Anna passes her PhD viva with no corrections!
Nov 2020: Riccardo is now a Co-Investigator of the
Generation Scotland
study
Nov 2020: Anna submits her PhD thesis
---
Contact
---